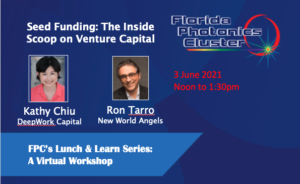 Presentations:
Kathy Chiu, DeepWork Capital, Venture Capital – View Slides
Ron Tarro, New World Angels, "Backtesting Why Founders Did Not Get Funded From Florida's Longest Running Angel Investor Syndicate," – View Slides
FPC held it's first ever workshop on seed funding, hosting two of Florida's premiere financial support networks for rising-star founders. We lucked out having two frontline investors sharing their wisdom! The workshop helped attendees understand the difference between micro venture capital and angel investor syndicates; what goes into behind-the-scenes selection; some pitfalls to avoid; and more.
This event was co-sponsored by: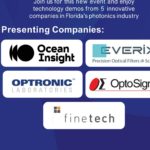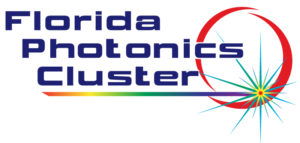 FPC launched into 2021 with this special workshop on patents by Jeffrey Powers, a patent attorney with over 20 years practicing patent law! The workshop helped attendees determine if/when to move forward with a patent; how to address the risks of infringing on others' patents; and more.
Presentations:
Why Trade Matters: How To Grow Your Business Through Exports, Christopher Leggett, Program Manager, Central Florida International Trade Office – View Slides
Virtual Connections – Real-Time Results: Enterprise Florida's Virtual Business Matchmaking Program, Andrea Moore, Regional Manager, International Trade Development, Enterprise Florida – View Slides
U.S. Government Resources for Photonics Exporters, Ken Mouradian, Director, Orlando U.S. Export Assistance Center, US Commercial Services, Department of Commerce – View Slides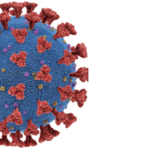 Presentations:
Florida Photonics COVID-19 Impact, Dr. Amy Beaird, FPC – View Slides
The System for Integrated Growth, Tammie Sweet, GrowFL – View Slides
The photonics industry and the pandemic, Dr. Tom Hausken, OIDA/OSA – View Slides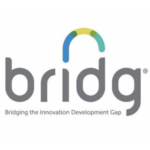 Presentations:
Optics & Photonics Advocacy in Washington (and Elsewhere), David Lang, OSA – View Slides
Overview of imec, Dr. Bert Gyselinckx, imec USA – View Slides
BRIDG Overview, Dr. John Callahan, BRIDG – View Slides